Yes, Lyon Also Spend Money on Their Women
By: Inara | August 21st, 2008

So far in this transfer window, Lyon have spent nearly €60m on incoming players. They are surely in the top five when it comes to overall spending this summer.
But it's not just the men's team getting the attention. Aulas stayed true to this promise and has strengthened the women's team as well. No players have left this season, but four have been added, which means that Lyon – who were already a strong team – are on their way to becoming one of the heavyweights.
Rising ambitions
Just like the men's side last season, OL Ladies also won the league + cup double, as did the ladies reserve team. Lyon were also semifinalists in the UEFA Women's Cup and lost out to Umea due to a measly away goal (despite playing far better). Now the bar is set higher, and the goal is that European cup.
Farid Benstitti, the coach of OL FĂ©minines, was asked to identify the weak areas on the squad. During the winter, he had signed Dorte Dalum Jensen, a Danish international, and Bente Nördby, a Norwegian goalkeeper who is probably the most titled female goalkeeper in the world. All that was left was a DM and an attacker or two (like the men's team, the ladies team created LOTs of opportunities but sometimes had trouble putting them away).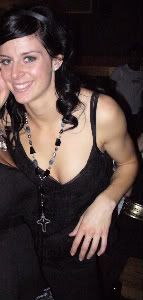 So this summer, Lyon brought in Soyaux's Corine Franco, as well as three attackers, Ohio State's Lara Dickenmann, Göteborg FC's Lotta Schelin, and Falköpings KIK's Cynthia Uwak. All four new recruits are internationals (France, Switzerland, Sweden, and Nigeria), which means that 17 of the 24 women are internationals on the senior level. Read about all the players here.
Schelin's signing is perhaps the most impressive. Göteborg's captain and their most important player, she was Sweden's top female scorer for the last two season. She was also awarded the Diamond Ball for being the best female Swedish player in 2006. With fifty international caps (and 18 goals), she's very experienced and considered a rising star.
While the full transfer sum hasn't been disclosed, Swedish sources claim that Schelin is costing Lyon more than 1.5 million Swedish kroner (about €160k), the largest transfer sum in the history of Swedish women's football. Schelin herself will be paid about €160k per year (possibly making her the highest paid female footballer in France).
That's Schelin on the left. She's also rather good looking, so she'll help break the stereotype that female footballers are unattractive.
These are all very good signings, and given that Lyon's squad has only gotten better, it's frightening to imagine what they will accomplish when last year, they came so close to a triple. Lyon's opponents in France haven't gotten particularly stronger, so baring a meltdown, a third consecutive league title is definitely in order. In Europe, Lyon were seeded directly to the second qualifying round, and in their group is Arsenal, who they deposed in the quarterfinals last season. They shouldn't be too much of a threat because Arsenal have grown weaker (they lost three key players).
With Lyon bringing in so many foreign internationals, it will help raise the profile of the French league, which is still a bit behind the Scandinavian and German leagues. And Lyon as a club are slowly becoming known as a force to be reckoned with in women's football. I have my fingers crossed, but I expect that OL FĂ©minines will have their best season ever.
Some Related Lyon Posts:

Category:
OL FĂ©minines
,
Team News and Rumors
,
Transfers
blog comments powered by

Disqus